It's not that I expect this discussion will ever go away. Or will it?
As technology continues to refine our ability to measure incentive programs inputs, outputs and effectiveness it is very likely that at some point there will be an ultimate victor in the ongoing debate about cash vs. other rewards.
For now though, when people ask me for a definitive answer on this question, I have to answer a question with a question.
Who Is Your Audience?
An incentive program has a lot of moving parts and each incentive program is built with different goals in mind. Perhaps you are trying to boil the ocean with a promo to gain market share in a new territory? Maybe you are trying to win more shelf space at retail? You might be trying to clear out the last of a discontinued SKU - the product is not significant here - what matters is the people. Ultimately people will be the determining factor in the success or failure of your program, so you should really just ask them what they want.
Case In Point
Many of our clients consider how they use our software to be a competitive advantage, and it puts us in a tight spot when we want to publish case studies that we think will help improve how our industry does business.
Equally, there are many excellent, properly scientific academic studies publish on this topic. Many use experimentation as well as foundations of psychology and neuroscience to successfully demonstrate to us every reason why non-cash rewards should be a more effective driver of behaviour than a simple cash incentive program. The thing is, we now have claim data from over 15 million claims and our results contradict that notion.
Before we ever wrote a line of code for this business, we interviewed hundreds of people who could be potential users of our software - CMOs, brand managers, field sales reps and retail sales associates. Over 99% of them told us that cash is what always moves the needle for them. To support the findings from our less-than-scientific study, over the last three years we have had a client transition from a points/rewards program to 100% cash-based rewards based solely on fulfillment from demand.
Here's some anonymized data from a world leader in the appliance space. As I mentioned, they were running 100% points-based programs for their channel. Salespeople would accumulate points and then order rewards out of a catalog - pretty standard, old school program. It had always worked for them, so they wanted us to operate a points program for them. It was my job to challenge them and ask, "Have you ever surveyed your people in the channel to ask what they want?" Naturally, they had not because the program appeared to be working great.
They were so sure that the old way was the right way that before they moved to our technology, they surveyed their channel user base and said "we're looking to make some changes, what do you want for your sales incentives?" And so, they launched a program with us where participants could choose to have their cash rewards loaded to an open, branded reloadable card or they could continue to participate in the points program. After three years and millions of claims, the cash rewards count for over 95% of their redemptions. And their sales at retail continue to go up, not that correlation automatically equals causation, of course.
When you are planning your programs, it is important to remember: people have to be taxed at the same rate as if they were receiving actual cash, so the main lesson is to make sure they understand that and then give them the choice.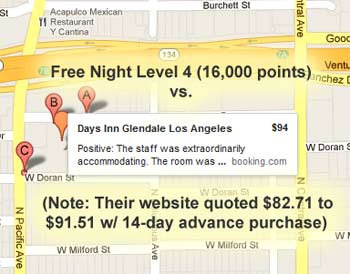 People continue to be surprised at the tax implication of receiving non-cash rewards and that tends to make them look at points programs more closely and often moves them to cash.
If they are being taxed the same as if they had received cash, they will often prefer the choice that receiving cash gives them.

Rewards catalogues often place a premium on day-to-day items. The Internet has made this even easier to detect and made shopping incredibly quick and simple. If people feel that they are being forced to pay an unjustly high value for rewards goods, they will prefer the cash.

Many people seem to like the idea of having a "secret" card to use as a slush fund.
If you want your programs to drive loyalty in the channel, it makes sense to make sure that people realize that the tax implications of both types of programs are so similar. Finding out after the fact that they paid tax on a rubber dinghy with your company's logo on it at a higher rate than if you had paid them enough cash to go buy their own dinghy can put stress on that loyalty.
As far as answering the question of cash vs. rewards goes, however: I say deploy a survey and let the people decide. Different people have different needs and the best types of programs will always honor the needs of the individual.
NOTE: This article was inspired by a question I received during a webinar I recently presented. If you are interested to learn more, the video of the webinar is available HERE and the slide deck is available HERE.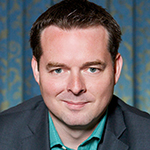 Jason is the Founder/CEO of 360Incentives.com Connect with Jason on Twitter @jayatkins or Google +.
WEBCAST ALERT! On October 28th, join Jason, along with Anthony Robinson, Solution Principal at SAP for a live webcast where they will discuss today's big data challenges and opportunities. They will share best practices on how to harness the secrets to driving positive customer engagement and here's a hint – it all starts with data.