We had to get people to run over to my place to microwave their lunches, otherwise all the computers would go down.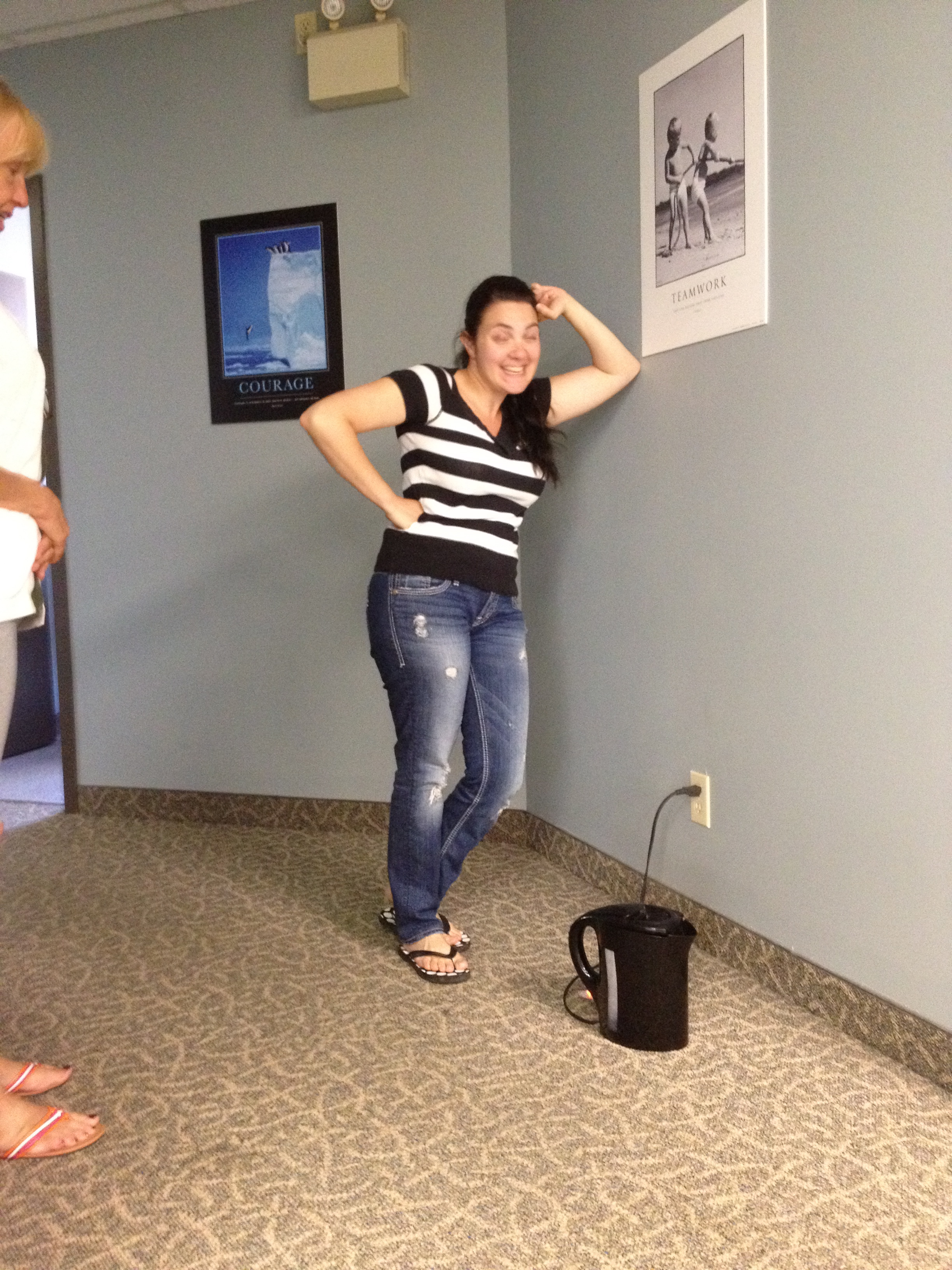 Luckily, the 360incentives core platform was running on an outside-hosted environment at the time because the early days were super crazy.
Back in early 2010, there were around six of us working in an 800 square foot space and so if, for example Teni wanted to use the toaster, it would flip the breaker.
If someone needed to heat up their lunch in the microwave, the whole office would go down.
If a visitor wanted to come in through the front door, Sandie had to move her chair or else that person was just flat-out not getting in.
So, if you wanted hot food – up the road you'd go to my place to heat your lunch in the kitchen while the rest of the team worked.
It's still pretty crazy in here most of the time, but not in the same way. For example, now 360 actually has a marketing team. Back then, our marketing consisted 100% of me messaging with people on E-lance or Voices.com in the middle of the night, trying to get some collateral built.
The funny thing about the Freddy Fraudster video is that we put it up back in March of 2010 and the content is still insanely relevant today.
Have a look and let me know what you think in the comments.

Jason Atkins is the Founder/CEO of 360Incentives.com and plays himself in our corporate video. Connect with Jason on Twitter @jayatkins or Google +.